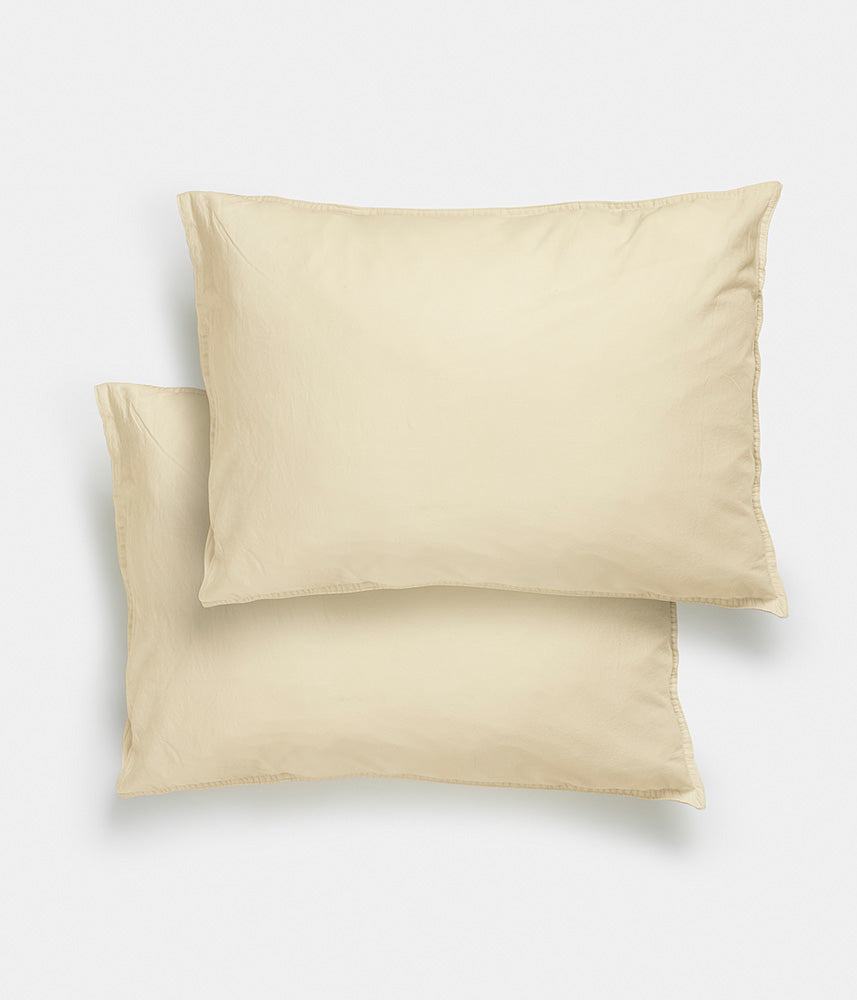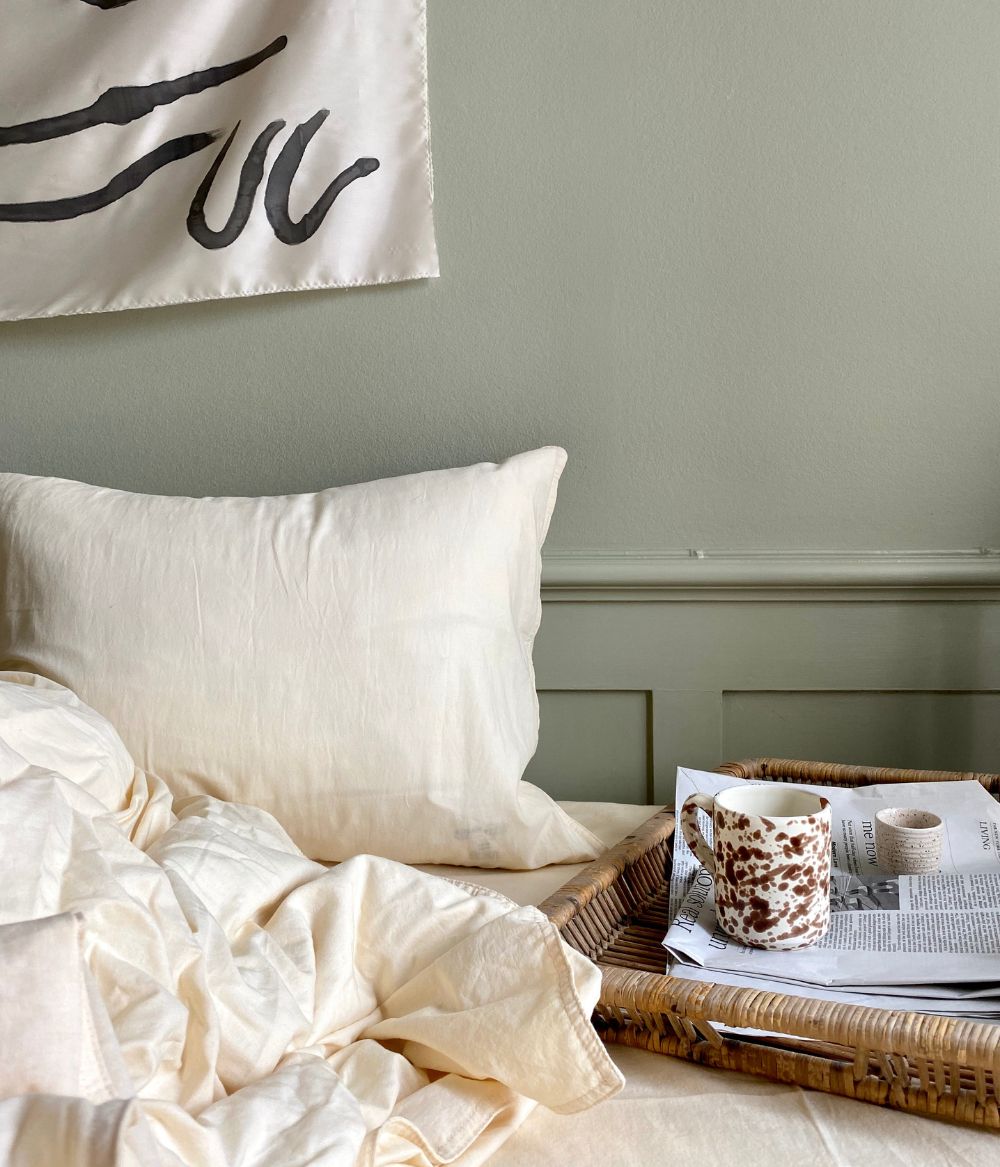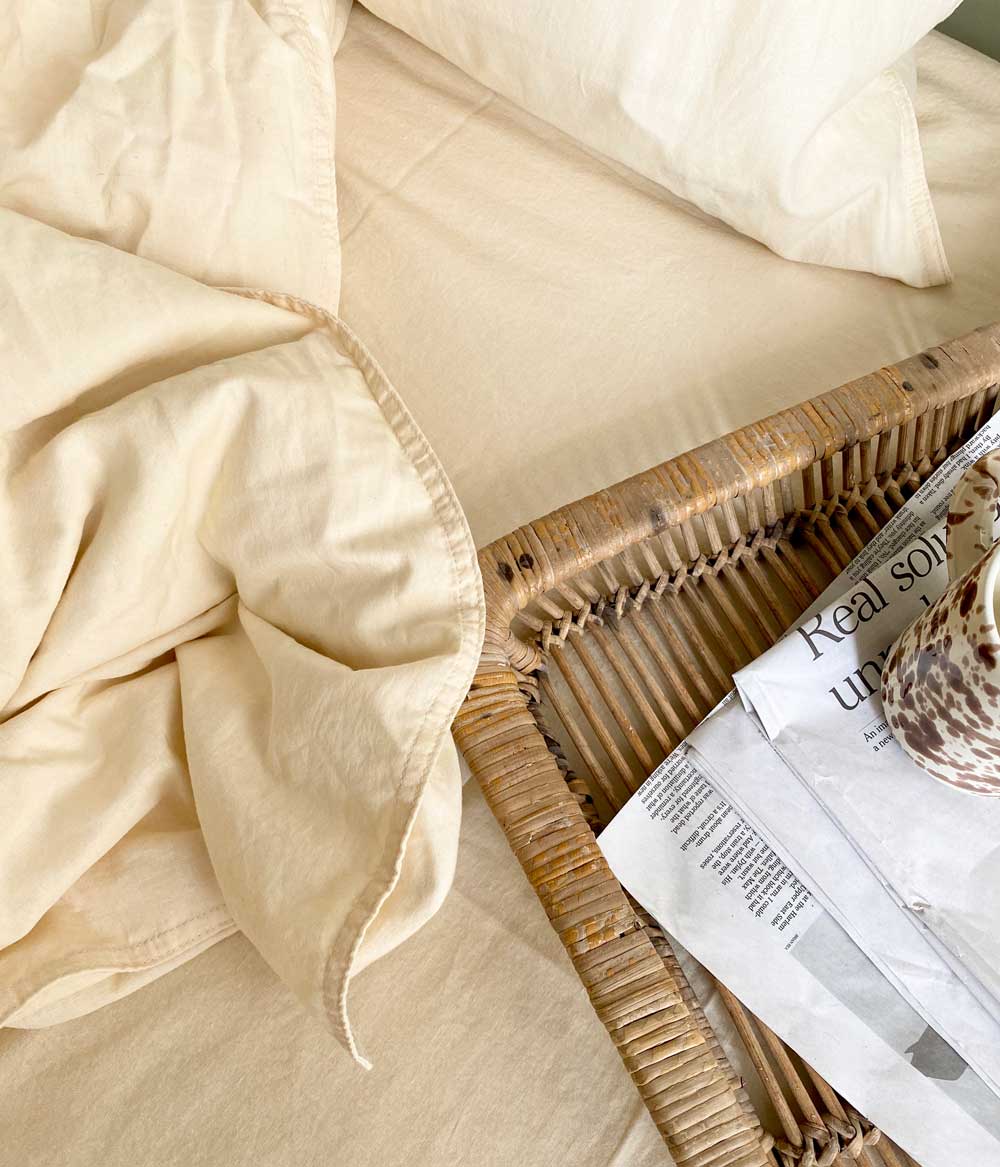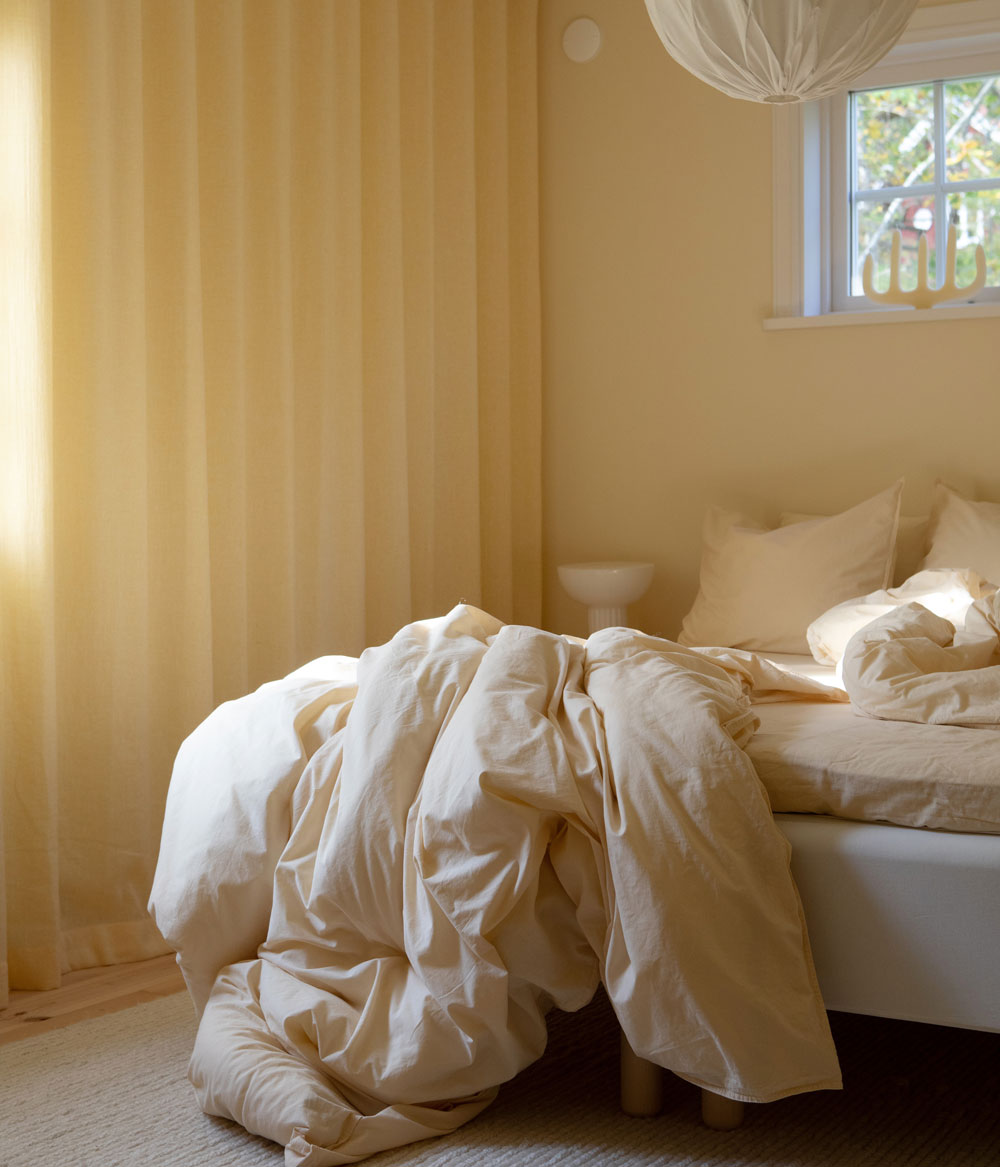 Midnatt's pillowcases are available in different sizes. They are sold in sets of two and feature a side opening. The pillowcases are made from 100 percent organic cotton and sewn in a stone-washed twill weave that provides a soft and slightly crisp sensation.
The pillowcases are available in sizes 50x60 (Swedish standard) and 50x90 (king size). They are sold in sets of two and feature a side opening.
"Sorbetto" has the perfect light yellow shade – imagine an ice-cold lemon sorbet (hence the name). The color is slightly softer and lighter than yellow, yet richer than vanilla white.
Share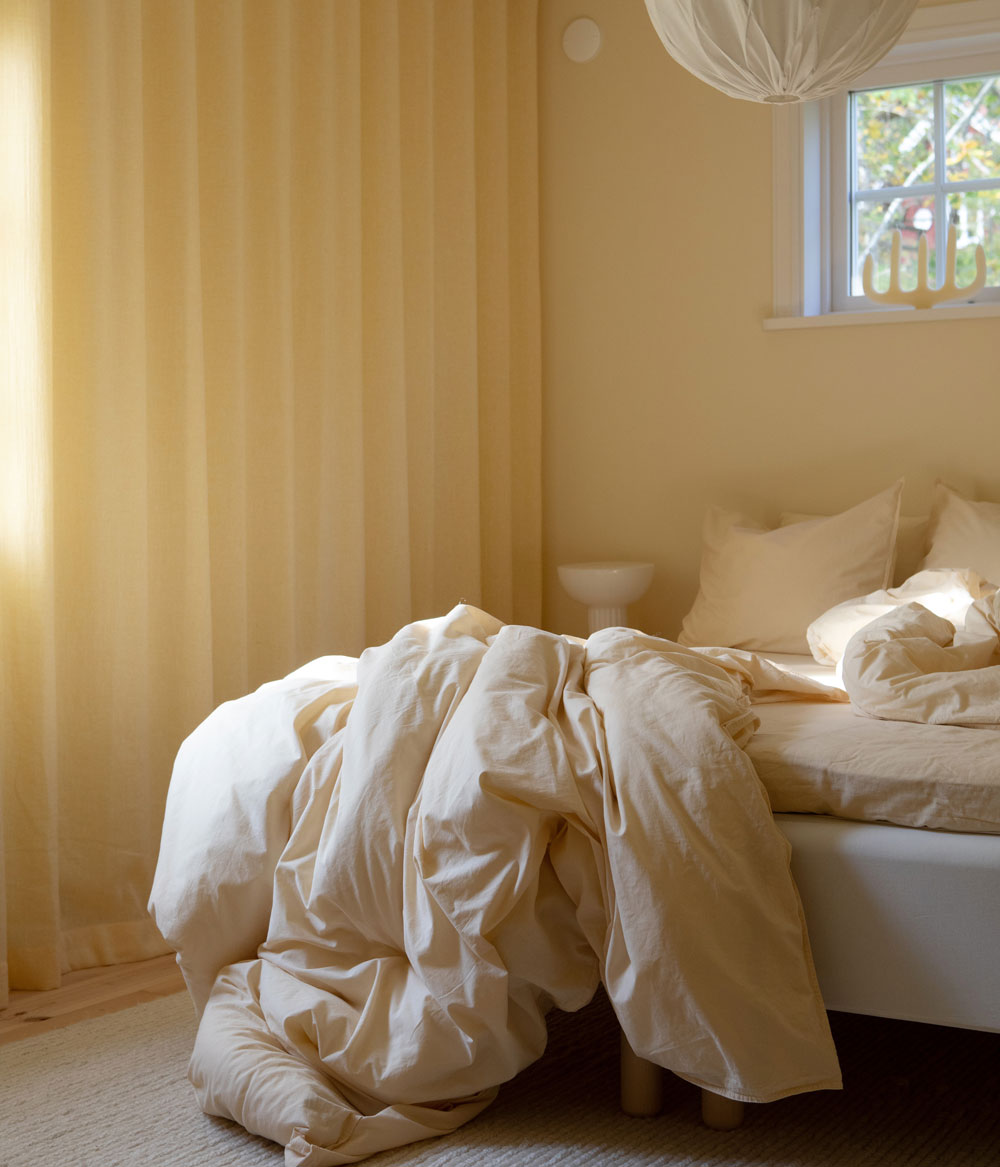 About Midnatt
Midnatt is a female founded Swedish brand that produces home textiles for both children and adults using crisp, organic cotton. The inception of Midnatt's first collection was inspired by an aged, cherished shirt and a duvet cover found in the rural setting, which had been used and cherished across generations.
A Sustainable Choice
Since its inception in 2017, Midnight has been using GOTS-certified organic cotton in all their products, except for a collection featuring recycled cotton introduced in 2023. As of 2021, the entire production chain has also been GOTS-certified, with the final link being their operations in Sweden receiving certification in 2022.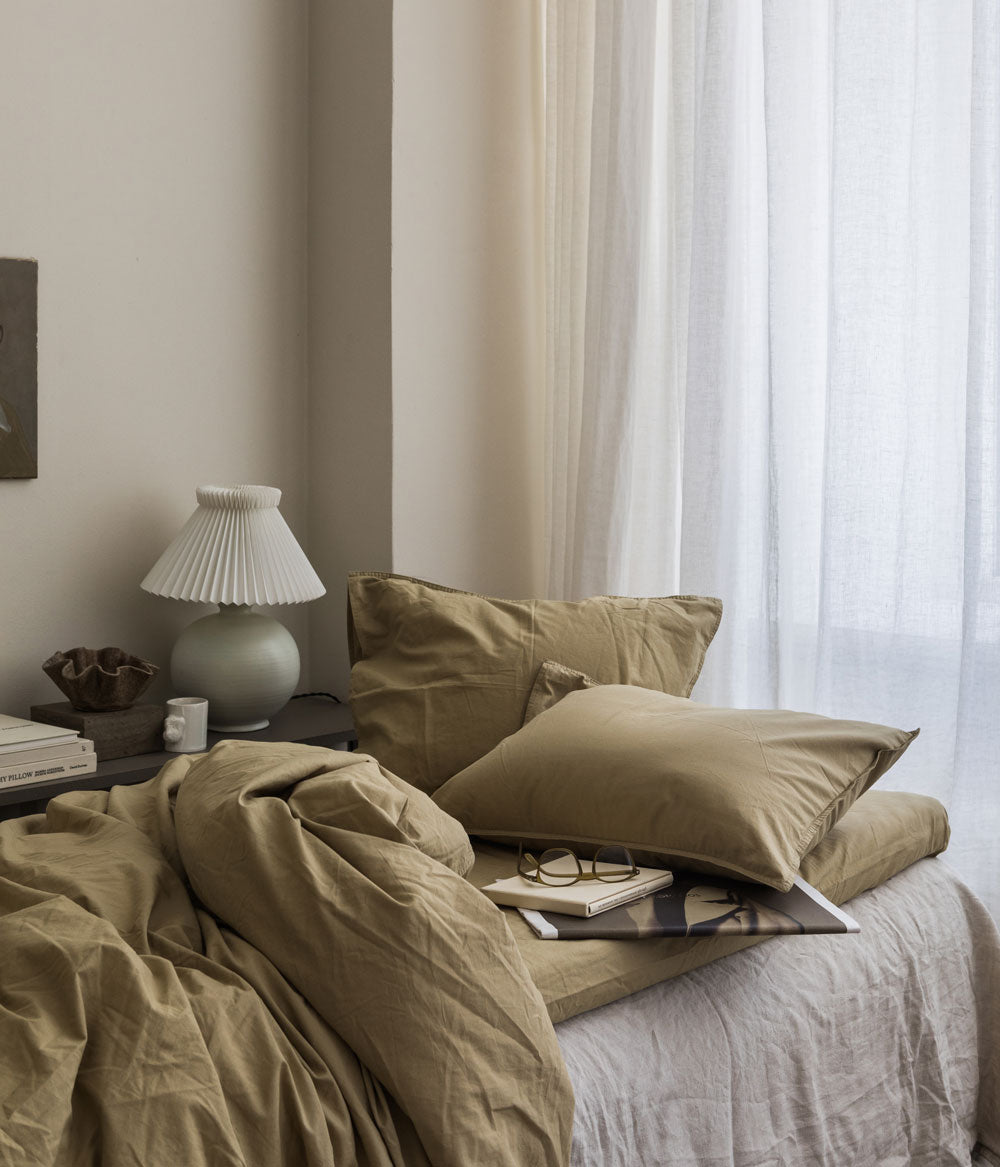 FAQs
To minimize wear on the textiles and the environment, we recommend washing our products at 40°C and allowing them to air dry.
Midnatt's production takes place in Tamil Nadu, India, where textile manufacturing and cotton cultivation coexist harmoniously. They collaborate with a small, family-owned factory, where the new generation is leading the transition to GOTS-certified production. They source their fabric and dyes from local producers, all of which are GOTS-certified. The products are then transported to Europe via sea freight. Since both the cotton and fabric are sourced from the same region as the rest of their production, transportation is minimized.
Asteh has brought in four earthy colours: Sorbetto, Bosco, Pebble and Wilted