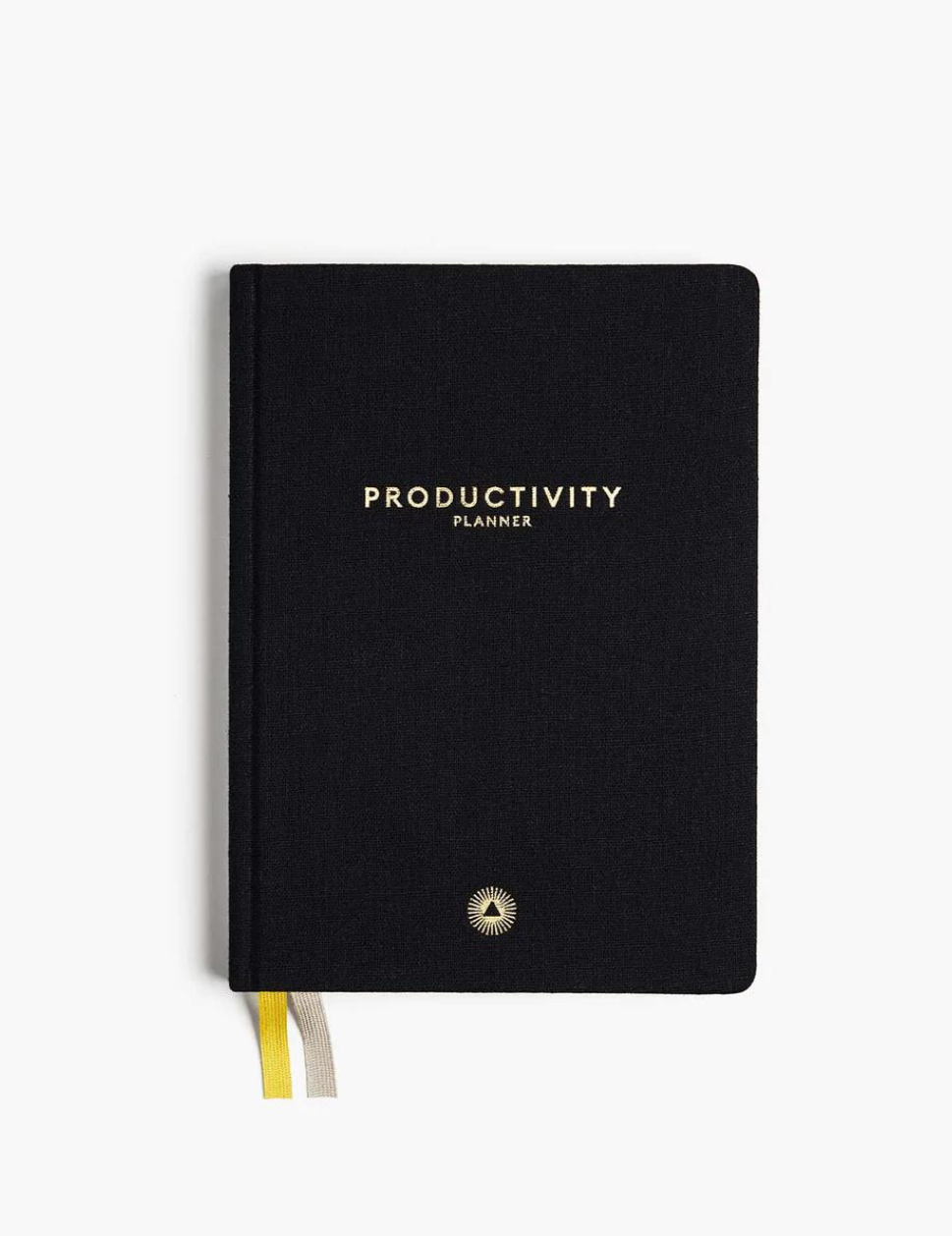 Productivity Planner - Svart
Finally, conquer procrastination and get more done in less time. Use the Productivity Planner's Focus Time technique and an updated 90-day, 2-page layout that includes a monthly calendar, extra space for notes, a daily schedule, and a habit tracker. Lasts for 3 months. Language: English.
→ Undated
→ 256 pages
→ 100% recycled, biodegradable, and FSC-certified paper.
→ Hardcover bound in 100% natural fabric.
100% cotton binding.
→ 2x bookmarks made of 100% cotton.
→ A5 size, measuring approximately 14.5 cm (5.7 inches) in width x 21 cm (8.26 inches) in height.
→ Language: English.
→ 90-day planning system that lasts for 3 months.
→ 2-page layout providing ample space for daily planning and notes.
→ 7-day planning format with a schedule from 6:00 AM to 9:30 PM.
→ Daily prompts for self-growth and mood trackers to balance productivity and a mindful life.
→ 3 undated monthly calendars to organize your priorities for the upcoming 90 days.
→ 3 monthly Habit Trackers to incorporate healthy and life-changing habits.
→ Weekly planning and weekly reviews.
→ Built-in framework for prioritization and time management.
Share
How it works
The Productivity Planner utilizes proven techniques, transforming it into your own personal productivity companion that accompanies you every day.

By establishing a maximum of five tasks per day, prioritizing the most important one, and utilizing the Focus Time technique to work on tasks one at a time, you will successfully complete the projects you've been putting off.

Accomplish more with less.
Daily, Weekly, and Monthly Planning
Start by writing down the Most Important Task of the Day. Imagine that if this were the only task you completed, you would still consider your workday successful.

Next, list any additional tasks for the day in order of priority. Then, allocate time slots for each task, estimating how long it will take to complete your entire to-do list. As you finish tasks, take a moment to reflect on the highlights of your day.

During the weekly review, take a quick look back at the week to gauge your accomplishments. This allows for a critical evaluation of what worked, what didn't, and what changes can be made to enhance productivity in the coming week.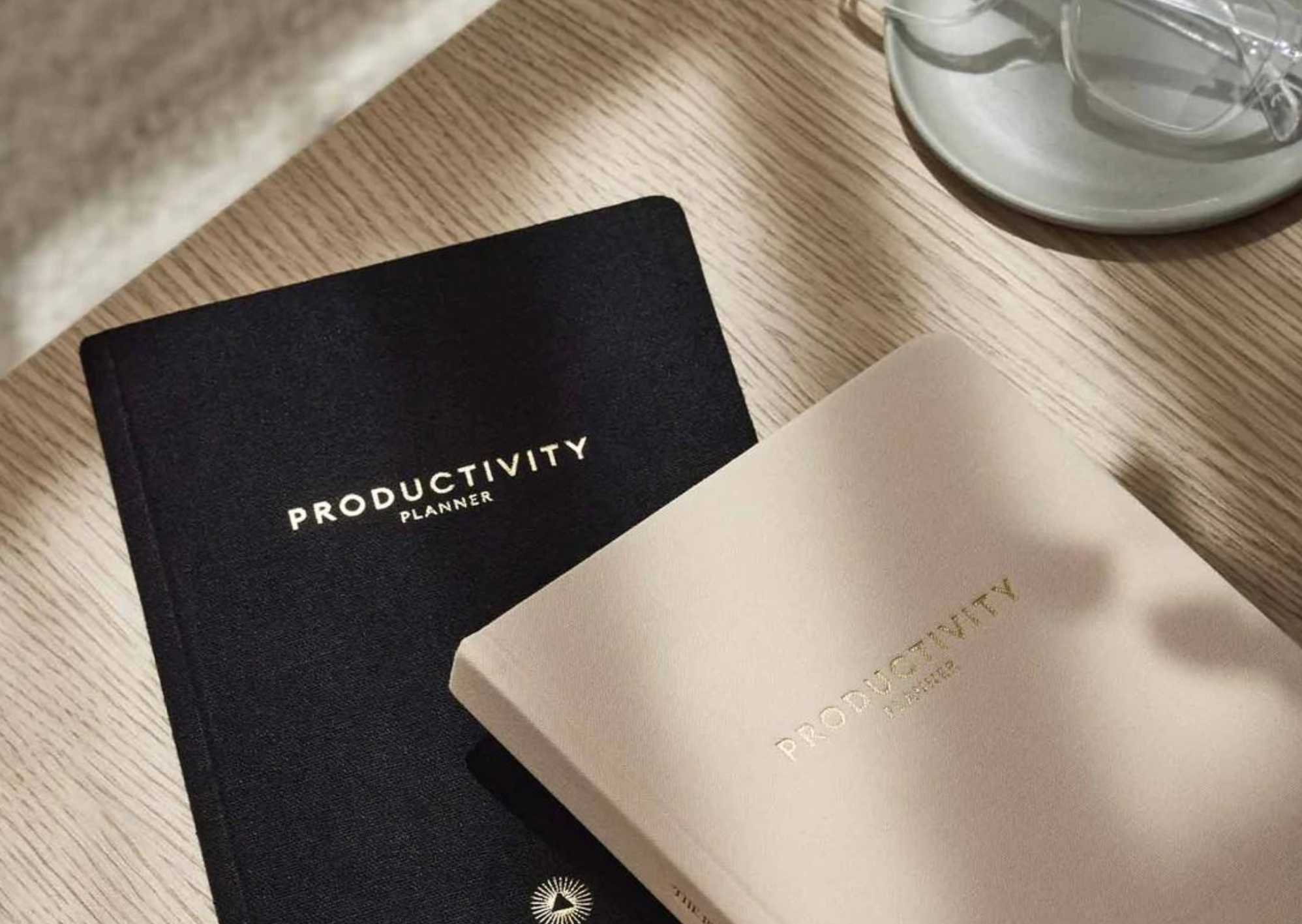 FAQs
The Productivity Planner helps improve productivity by providing a structured framework for daily planning, prioritization, and focus. It encourages you to identify and tackle the most important tasks first, utilize the Focus Time technique, and reflect on your progress.
Yes, the Productivity Planner can be used for various tasks and projects, whether personal or professional. It helps you prioritize and allocate your time effectively, regardless of the nature or complexity of the tasks.
While the Productivity Planner primarily focuses on a 90-day planning system, it can be adapted for long-term planning by using the monthly calendars and habit trackers to track progress and set goals over a longer period.